Services: Media
Please contact Dawn Roberts, NUES Media Specialist, if you have any questions or need assistance. Phone: 435-654-1921 x6 or email: dawn@nucenter.org .  Regular work days: Tuesday, Wednesday, Thursday.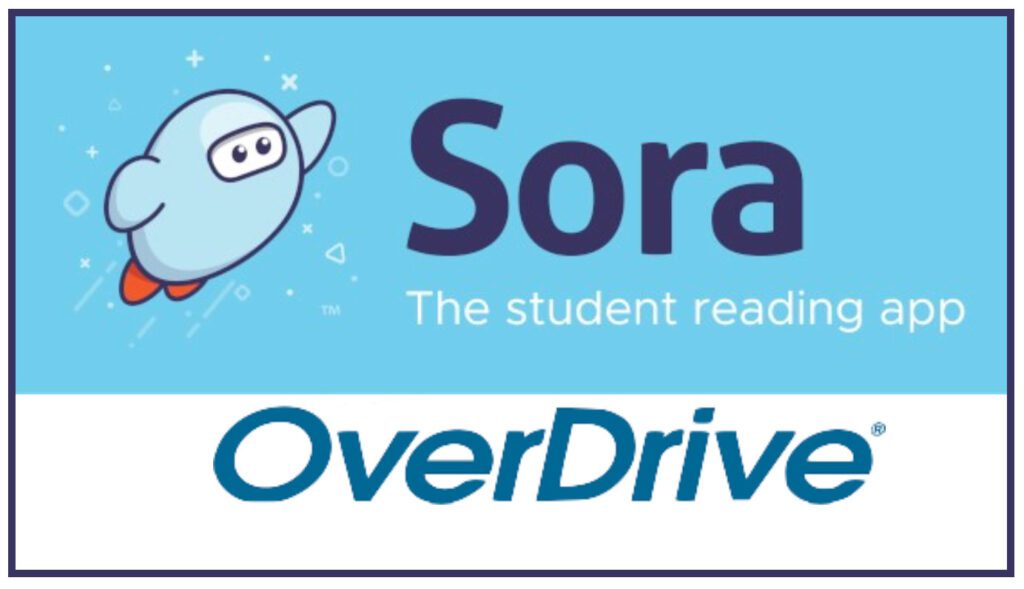 NUES SORA Digital Library
For additional information, please refer to the NUES Sora Digital Library Resource Booklet.
The NUES Sora Digital Library is available for our students and educators to borrow eBooks and Audiobooks from our digital collection.
We have over 15,000 titles focused on the interests of elementary, middle and high school students. Our digital library contains special collections which include books in Spanish, read-along books, decodable texts, and hi/low reads. If there is a concern regarding the content of a title in the SORA eBook library, please complete the reconsideration form. Please note that this option is only available to parents residing within the NUES geographic region.
To connect to our NUES Sora Digital Library, please select the link above or sign in directly through Soraapp.com,, or download the Sora App, OverDrive's student app, on your device.
First time users select 'setup code:' nuesut (or Choose My School: Northeastern Utah Educational Services)
To sign in, use the same sign-in information you use to access your school computer.
*If there is a problem with your sign-in credentials, please contact your school or district IT department! Your district / charter controls your Sora sign-in!
NUES Educational Kits
For detailed kit information please refer to the NUES Educational Kits Resource Booklet.
The NUES regional service center in Heber is a partner location housing K-12 Educational Kits from Utah Museums and State Education Outreach Programs. As a benefit to our educators, NUES offers delivery and pick-up of these kits directly to your school.
TO PLACE AN ITEM RESERVATION AND SET A DELIVERY DATE, PLEASE SEND REQUEST TO DAWN: dawn@nucenter.org.
Delivery schedule (weather permitting):
Tuesdays – Duchesne & Uintah Districts,Terra Academy & Uintah River High
Thursdays – Morgan, North Summit, Park City, South Summit, Wasatch, Soldier Hollow, Weilenmann & Winter Sports School
By Appointment – Rich and Daggett
Items will be delivered to and picked up from the school's front office.
Delivery: Items being delivered will be dropped off to the front office by the end of the school day on check out date.
Pick-up: Because of varying delivery schedules please have your item in the front office, ready for pick-up, at the beginning of the school day on its due date.
Available Kits
Natural History Museum of Utah
Rocks & Minerals Toolbox
Digging Dinosaurs Toolbox
Box of Bones Kit
Insects Toolbox
Land Adventures / Field Tools Toolbox
Red Butte Garden Botany Bins
Patterns and Partnerships
The Living Planet Aquarium
Utah's Unique Environments Classification Kit
Clark Planetarium
Seasons & Moon Phases Activity Kit
The STEM Action Center Robotics Kits
Bee-Bots
Ozobots
Lego Mindstorms EV#3
Vernier Go Direct Probes and Sensors

Member of UIMC
As a Regional Education Service Agency (RESA), we are a member of the Utah Instruction Media Consortium and represent our districts and charter schools at UIMC meetings. The consortium previews educational films yearly and makes recommendations concerning the selection and purchase of these films. The purchased media is available through UEN eMedia. If you would like training on using eMedia contact Dawn!
---